Visa Exemption for Vietnamese Residents Overseas
Cập nhật: 07/01/2011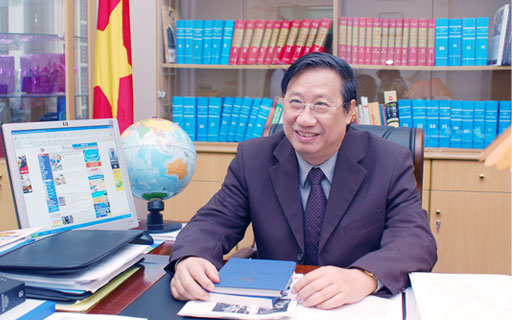 Message of H.E. Mr. Pham Gia Khiem,
Deputy Prime Minister and Minister of Foreign Affairs
To the overseas Vietnamese community
More than 3.2 million Vietnamese are currently living and working in some 100 countries and territories in the world. Wherever they are and irrespective of generations, young or old, male or female, political views, religions, ethnicity, and stories of the past, Vietnamese expatriates always turn to their country of origin.
No matter where, all the sons and daughters of the Vietnamese nation long to be back to their motherland and reunite with family, friends to engulf themselves in and share all the successes of the country's cause of  "Doi Moi" (reform and renovation).

In seeing the Vietnamese community abroad as an inseparable section of the Vietnamese nation, Resolution 36-NQ/TW of the CPV Politburo on overseas Vietnamese affairs made it clear that it would be necessary "to create the favourable conditions for overseas Vietnamese to come back, visit their homeland and relatives and worship their ancestors". In carrying out the said resolution and the announcement of President Nguyen Minh Triet at the meeting with overseas Vietnamese during his official visit to the United States of America, Prime Minister Nguyen Tan Dzung signed on 17/08/2007 Decision No. 135/2007/QĐ-TTg announcing the Regulations on Visa Exemption for Vietnamese people residing abroad.

To help all Vietnamese residing abroad understand more clearly the above policy and decision and to facilitate our compatriots' application of visa exemption certificate, the Ministry of Foreign Affairs has launched the link http://www.mofa.gov.vn/mienthithucvk to give instruction on regulations and procedures, thus assisting them in getting the certificate of visa exemption.